TRUE and the RAINBOW KINGDOM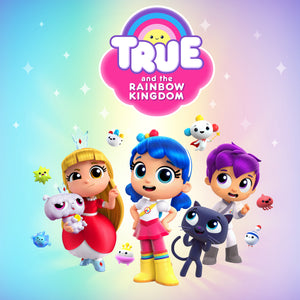 The intelligent, fearless heroine 8-year-old True and best friend Bartleby, the cat, helps the whimsical citizens of the Rainbow Kingdom with their problems. The Rainbow Kingdom is full of fantastical citizens of all colors and when something goes wrong True is the only one with the ability to wake

the powers of the Magical Wishes of the Wishing Tree. True works to solve the problems in the Rainbow Kingdom so that she can keep the citizens safe and empowers those around her with imagination, empathy, and mindfulness.